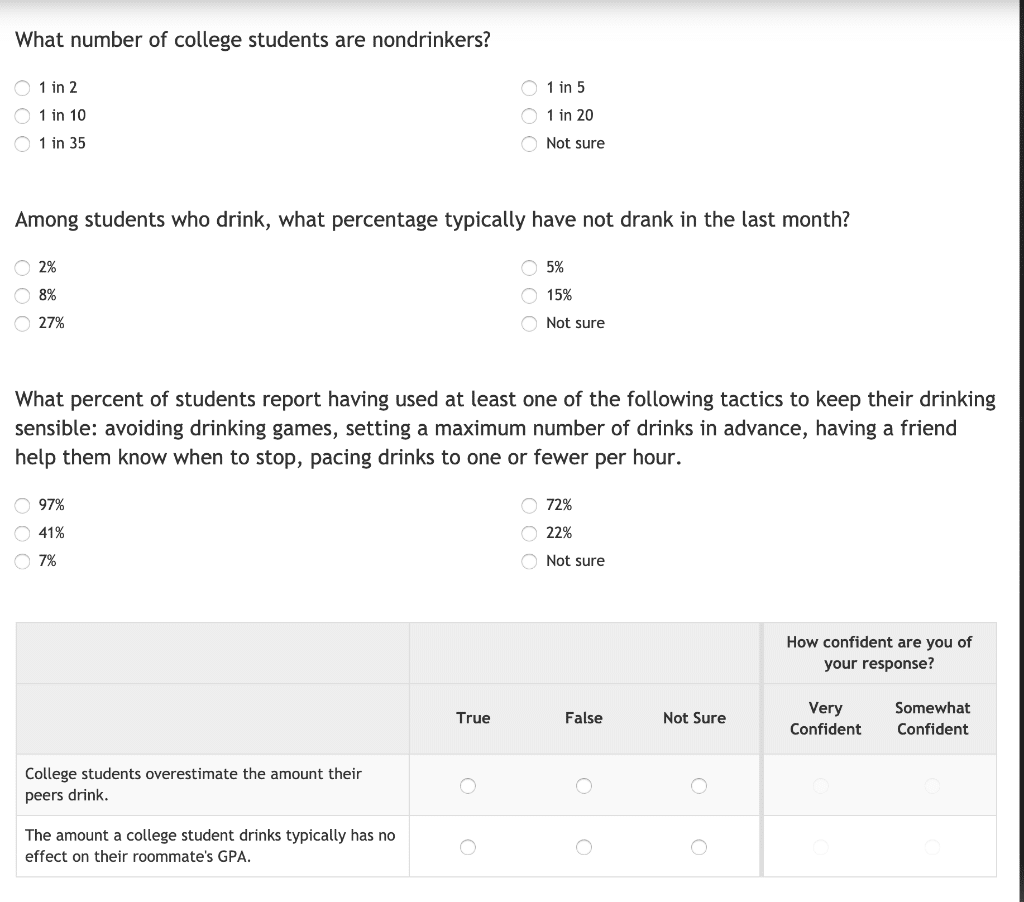 What number of college students are non-drinkers?
1 in 2
1 in 5
1 in 10
1 in 20
1 in 35
Not sure
Among students who drink, what percentage typically have not drank in the last month?
5%
2%
8%
15%
27%
Not sure
What percent of students report having used at least one of the following tactics to keep their drinking sensible: avoiding drinking games, setting a maximum number of drinks in advance, having a friend help them know when to stop, pacing drinks to one or fewer per hour.
97%
72%
22%
41%
7%
Not sure
Confident College students overestimate the amount their peers drink.
The amount a college student drinks typically has no effect on their roommate's GPA.
Answer
1 in 5
Not sure
Not sure
a) True/Very confident
b) False/Very confident